By liz

, July 2nd, 2010,

in

|

Comments Off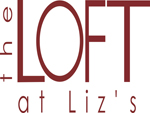 Live @ The Loft at Liz's
an evening of fine art, fine wine and live music
WEDNESDAY MARCH 19th
7pm – 10pm

Join us in the art gallery as The Loft at Liz's presents 2 intimate live sessions:
SESSION I
Judith Farmer (bassoon) and Armen Ksajikian (violoncello)
SESSION II
Elisabetta Russo (vocal) w/ Joe Lopiccolo (guitar)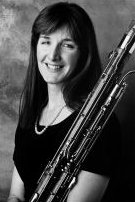 Judith Farmer – bassoon
Judith Farmer enjoys a rich and varied career as a chamber musician, orchestra musician, soloist and teacher.  She received her education at Indiana University and at the Hochschule fuer Musik in Vienna. From 1984-1996 she was  principal bassoonist of the Austrian Radio Symphony Orchestra, performed and toured regularly with the Camerata  Academica Salzburg under Sandor Vegh and with numerous chamber music ensembles in Vienna.  Ms. Farmer  has appeared as a soloist in the U.S. and in Europe, including the Salzburg Festival, and has participated in chamber music festivals in Prussia Cove (UK), Martha's Vineyard (MA), Salem (NY), La Jolla (CA), Oaxaca (Mexico), San Luis Obispo (CA), Beverly Hills (CA) and Garth Newel (VA).
In 1996 Ms. Farmer moved to Los Angeles and since then has performed with the Los Angeles Philharmonic, including as guest principal in spring of 2009. She has played on the scores of over 150 major motion pictures and recorded with such artists as Daft Punk, Josh Groban, Billy Childs and Barbara Streisand.  She is currently principal bassoonist of the Santa Barbara Chamber Orchestra, a member of the Los Angeles Opera Orchestra and the Long Beach Symphony.
Judith Farmer teaches  bassoon at the University of Southern California. She is an avid chamber musician, who enjoys collaborating with composers on new works and has had a number of works written and dedicated to her. Her recordings as a soloist and chamber musician are available on Albany, Ex-House and Orfeo Records.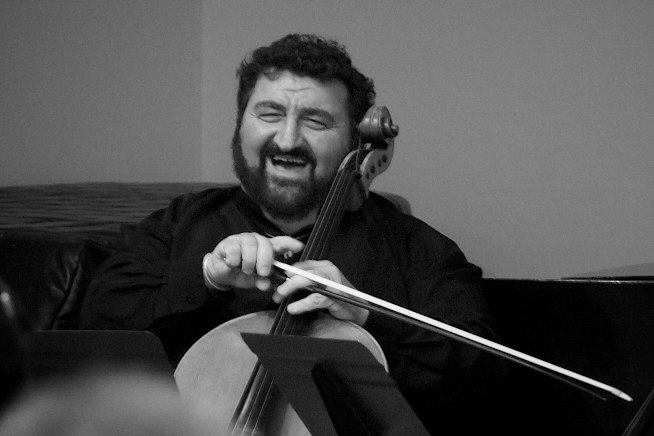 Armen Ksajikian – violoncello
Associate principal cellist of the Los Angeles Chamber Orchestra, Armen has also performed as principal or soloist with the Los Angeles and Opus chamber orchestras and the Hollywood Bowl Orchestra, among others. He has toured New York and Europe with the Los Angeles Philharmonic and Japan and Brazil with the Hollywood Bowl Orchestra.
In demand for music and cultural festivals, Armen has appeared at the Colorado, Banff, Venice Film and Oregon Bach music festivals, among others.
As a scoring musician, he has over 900 motion picture soundtracks to his credit and has performed in the Academy® Awards orchestra since 2004. A shrewd casting director spotted Armen on the Hollywood Bowl stage and hired him as the uzi-toting limousine driver in James Cameron's True Lies.
Armen is a member of the adventurous Armadillo String Quartet, which was voted Best String Quartet (2004) by LA Magazine. Some of his musical adventures with this ensemble include a 34 and a half hour marathon performance of Haydn's complete quartets, a 16-day whitewater tour on the Colorado River, featuring concerts from the bottom of the Grand Canyon to the top of Mendenhall Glacier, and the quartet's annual Music by Peter Schickele concert.
In addition to performing in master classes with Jascha Heifetz, Armen has worked with such notables as John Cage, John Adams, Henry Mancini, John Williams, Chick Corea, Randy Newman, The Manhattan Transfer, Counting Crows, Scorpions, Incubus and System of a Down. He also finds time to teach promising young cellists.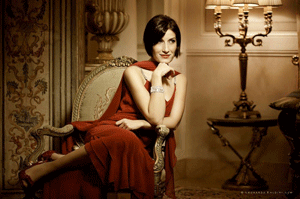 Elisabetta Russo – soprano
Best Female Vocal – Hollywood Music Awards 2011
Elisabetta was born in Bari, Italy. In 2004, she received a Bachelor degree in Vocal Art from the "S. Cecilia" Conservatory of Music in Rome; then the Master degree in Chamber Music, with final mark 110/110 cum Laude (1) from the same Conservatory. She attended master class with Edda Moser, Renata Scotto, Renato Bruson and Alberto Zedda. Winner of many important contests, Elisabetta has performed numerous concerts of sacred music and chamber music in Italy and abroad (particularly in Los Angeles and Hollywood) and has collaborated with conductors and composers such as: Bruno Aprea, Luigi de Filippi, Marco Boemi, Gianna Fratta, Ennio Morricone, Nicola Piovani; with directors such as Ugo Gregoretti, Elizabetta Courir, Loredana Martinez, Giovanni Morricone and Italo Nunziata. Among the most important roles she has played: Norina in Don Pasquale by Donizetti, Fiordiligi in Così fan tutte by Mozart, Tonina in Prima la musica poi le parole by Salieri in Rome, Gilda in Rigoletto by Verdi in Milan and at the RAI Auditorium in Naples; Nannetta in Falstaff (starring Renato Bruson) by Verdi at Teatro Cilea, Reggio Calabria. On November 2011 she won as "Best Female Vocal" at the Hollywood Music in Media Awards. She has recorded "Brise de Mér", Leoncavallo's arias for voice and orchestra, Suoneria Mediterranea label, with the direction of Luigi de Filippi and the participation of the Da Ponte Ensemble. On June 6th 2013, she sang at the Paramount Studios for the Simin Foundation with Andrea Bocelli, David Foster and Eugene Kohn. Recently she performed successfully at the IAMLA (Italian American Museum of Los Angeles) within the Columbus Day celebrations.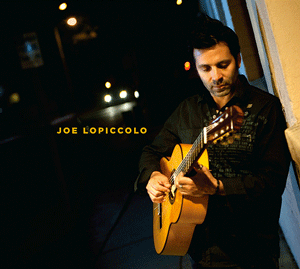 Joe Lopiccolo – guitar
Joe LoPiccolo is a guitarist and composer whose work is influenced by Classical, Jazz and World Music styles. Writer Dan O'Heron of the Pasadena Weekly states his music is "Soft spoken eloquence, fascinatingly improvised." and "The music is comforting and visual, it takes you to a better place, a paradise found." Guitarist Andrew York, formerly of the Grammy Award winning Los Angeles Guitar Quartet states "Having exceptional ability in both classical and jazz genres is very rare; Joe excels in both styles." Andy Ellis, senior editor of Guitar Player magazine stated "LoPiccolo's impeccably executed, imaginative arrangements reveal his mastery of the guitar and its most subtle timbres."
Joe LoPiccolo is a graduate of The California Institute of the Arts, receiving his BFA in Jazz Guitar and his MFA in Guitar Performance. He studied guitar extensively with Larry Koonse and Miroslav Tadic and studied composition and orchestration with Mike Fink and Alan Chaplin. In addition to his BFA and MFA he is a graduate of the Berklee College of Music Youth Summer Program. He has continued his education beyond his degrees with masterclasses and workshops with master guitarists Guinga, Paco Serrano and Mick Goodrick.
During the pursuit of his Masters degree he was a Wasserman Scholar and Teaching Assistant for the Guitar Program. He is an adjunct professor of music at Mt. San Antonio College and College of the Canyons where he teaches Group Guitar, Guitar Improvisation and Individual Guitar Instruction. He has self published 2 instructional texts, "Guitar Mosaic" and "Improvisation for Guitarists" and was a contributor to Andrew York's "Jazz Guitar For Classical Cats" Vols. 1 and 3 (Alfred).
Joe was a columnist for Fingerstyle Guitar Magazine, writing a column entitled "The Global Guitarist". He has been an ASCAP Plus Award recipient for the past 10 years and won the Guitar Player Magazine "Reader's Challenge" in February of 2006. Joe has Endorsement or Artist deals with Acoustic Image Amplifiiers, Sibelius Notation Software, Finale Music, Godin Guitars, Line 6, La Bella Strings, LR Baggs Pickups, Peak Music Stands, Phil Jones (AAD) Amplifiers and Reunion Blues cases.
Recent projects include a duo with Rivers Cuomo of Weezer for Sirius Radio and a duo with guitarist Vahagn Turgutyan. His latest CD "Night " was released summer 2009. A CD of arrangements of Italian music for his "i t a L i A n  p r o j e c t" will be released in 2013
$25
MAY / JUNE 2014